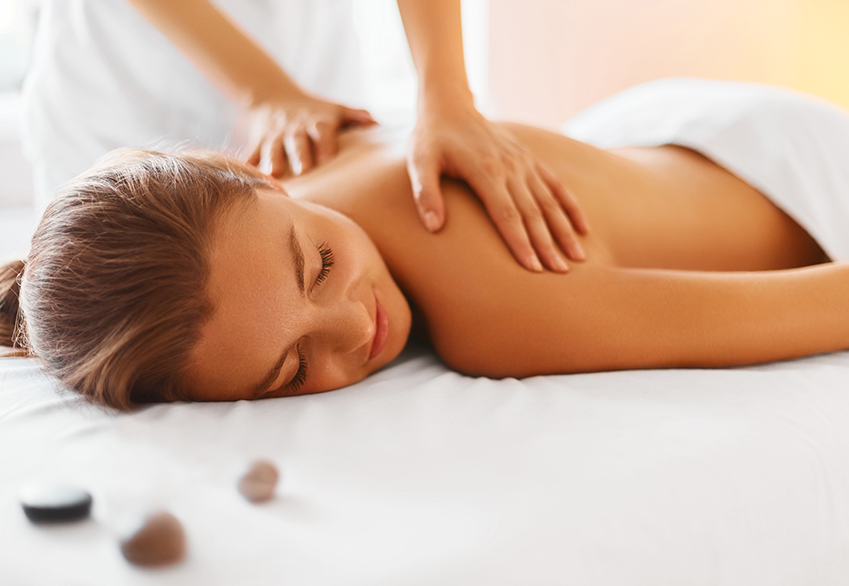 CIBTAC has built up its reputation over 25 years and is renowned for its high levels of training and promotion of even higher standards. With a CIBTAC diploma a therapist can work all over the world. Employers recognise the value of these diplomas and know that the CIBTAC trained therapist will be competent and professional and an asset to their business. There is a wide range of career choices available to the qualified CIBTAC graduate. The pass mark for CIBTAC is 60%.
Type:

Part Time Day Course

Tuition:

£1,000.00

Requirements:

£120.00 (Uniform & Books)

Examination Fees:

£165.00
Start Date:

Tue, 11th February 2020

Day(s):

Tuesday & Wednesday

Time:

9.30 a.m. - 12.30 p.m.
This Course is ideal for those who wish to study Body treatments to a very high standard. Graduates of this course are immediately employable and highly sought after by Top Salons and Spas. Work experience and employment opportunities are provided by the College.
In addition to this standard curriculum this CIBTAC course incorporates training in
Steiner cruise ship recruitment
Galgorm spa resort recruitment
Indian head massage training
Deep tissue massage training*
Lava shells massage training
Touch therapy back & scalp massage workshop
*for a BABTAC Accredited diploma add £45.00
Extracurricular courses available (students receive 10% discount)
Aromatherapy for therapists
Reflexology for therapists
CIBTAC course structure
The part time CIBTAC Massage anatomy & physiology evening course runs from November to June (8 months). Students begin their training with the CIBTAC Anatomy & physiology module. The examination for this is in February. The body massage module is covered after this with the examination being held in June.
Syllabus
Cells / Tissues
Skeletal System
Muscular System
Circulatory / Lymphatic System
Digestive System
Respiratory System
Excretory / Urinary System
Endocrine System
Neurological System
Accessory Organs
Consultation
Body Massage
Aftercare / Homecare
Other Subjects
Skin Structure and Function
Skin Diseases and Disorders
Health and Hygiene
Business Studies
Delivery Method
College based practical lessons
Theory Lessons
Online Learning
Client Salon Sessions
Examinations
Practical Examination: 1 hour
Theory: 1¼ hours multiple choice paper
Qualifications
CIBTAC Body Massage Diploma
CIBTAC Anatomy & Physiology Diploma
Deep Tissue Massage Certificate
Indian Head Massage Certificate
Bronwyn Conroy Lava Shells Massage Certificate